Introduction
Restriction on the export of glove with protein content exceeding 400 μg/g is enforced by MRB under LMSTG to ensure only quality gloves meeting the requirement are exported from Malaysia. To ensure that the requirement is adhered to; the Malaysian Rubber Board (MRB) who is the authorized body to issue the LMSTG to glove exporters had carried out inspection and sampling of natural rubber examination glove (powdered) in order to monitor the level of extractable protein content.
Inspection and Sampling
A total of 215 inspections had been carried out to all license holders of LMSTG according to the type of business namely manufacturer, packer and trader and trading only. The types of businesses and the location of each license holders are shown in Graphs 1 and 2 respectively.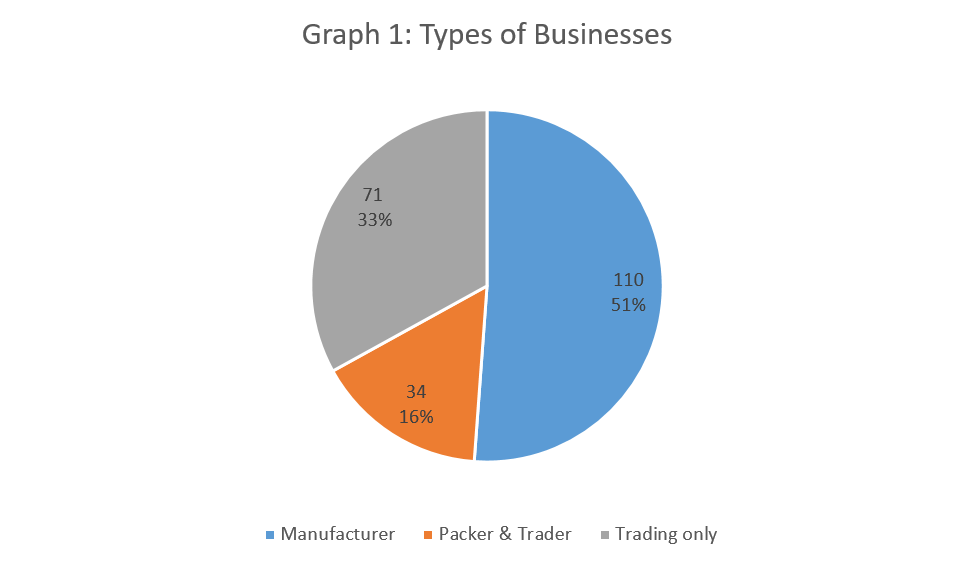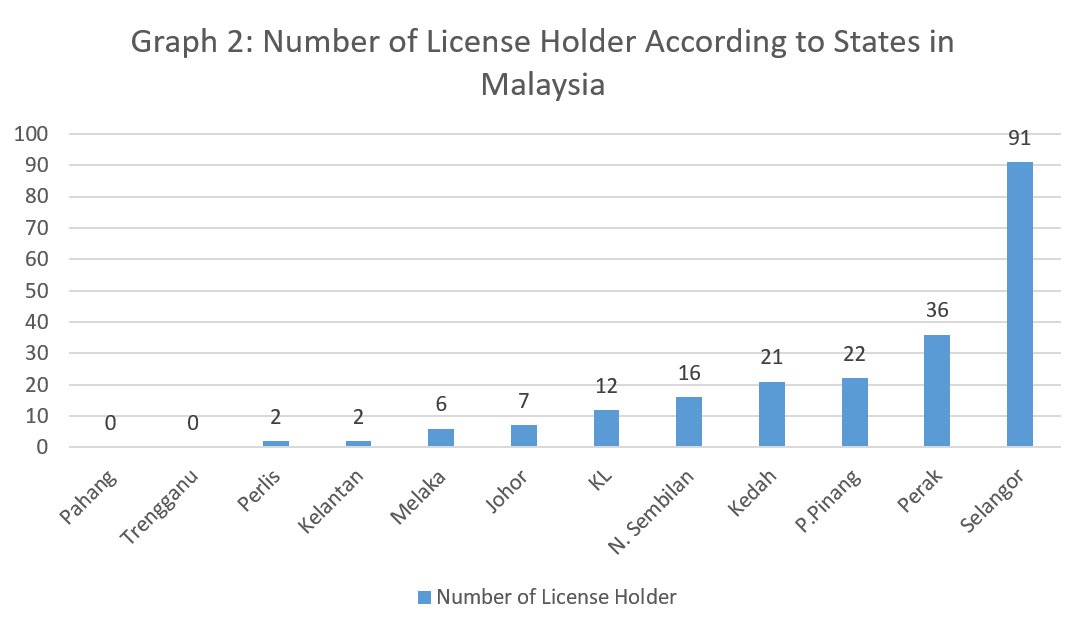 Based on the inspection carried out on all license holders, a total of 49 lots have been sampled. All samples were tested for extractable protein content (using ASTM D5712-2015 test method) at MRB testing laboratory which is accredited to ISO/IEC 17025.
Extractable Protein Content Result
The overall results have shown that all glove samples are meeting the specification of 400 μg/g. In term of year to year trend (2012 to 2018), the extractable protein content has shown a consistent decreasing trend (Graph 3) with the average value ranging from 256 μg/g in 2012 to 107 μg/g in 2018; a reduction of about 58% has been observed. This huge reduction has certainly indicated that the level of maturity of license holders in adopting the best industry practices, that emphasize on quality, has grown positively.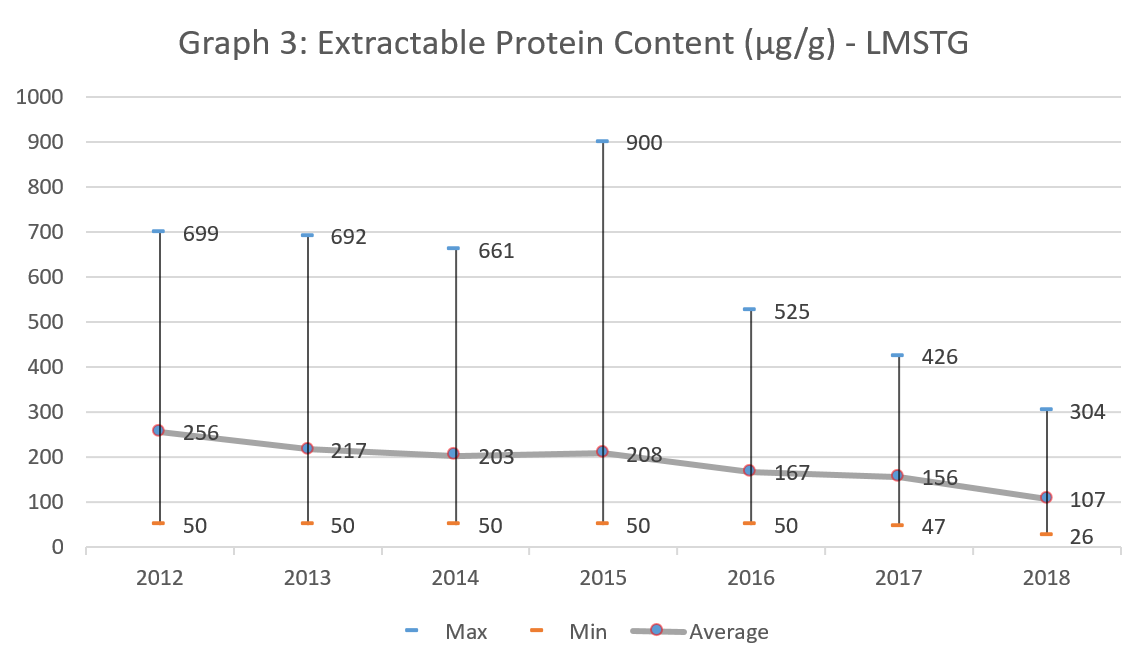 Conclusion
The amount of the extractable protein content in the gloves sampled for LMSTG has consistently decreasing since 2012 and this has demonstrated the technical capability in meeting the extractable protein content specification of 400 μg/g which is commendable.